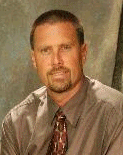 Child's Play, The Citizen, December 2021
The Right Fit
Gregory K. Moffatt, Ph.D.
In the 1980s one of the greatest offensive backs in football history, Heisman Trophy winner and UGA star Herschel Walker, was setting records in Dallas. He played three seasons with the Cowboys until 1986, when the Minnesota Vikings inexplicably traded five players and six future draft picks for Walker. It remains one of the most questioned trades in football history.
Walker only stayed in Minnesota for three seasons. Even though he set records in Minnesota, my most vivid memories of those days wasn't of Walker crashing through the defensive line, but rather it was seeing Walker standing on the sidelines with his helmet under his arm. Minnesota underutilized him.
Reporters tried to bait him into bad-mouthing Coach Jerry Burns, but he didn't bite. Ever the gentleman, he simply said when the coach called his name, he was ready to go in.
Just a few years earlier, another football great was setting records in San Francisco. Since being drafted by the 49ers in 1979, quarterback Joe Montana led his team to two Super Bowl victories by 1985.
But that year the 49ers picked up yet another great, launching the 49ers into history with two more Super Bowl wins under Montana's leadership. Wide receiver Jerry Rice was fast and precise, and combined with the ever-accurate arm of Joe Montana, they were unstoppable. The Montana-Rice combo was the perfect fit.
Even though there are dozens of moving parts on a football field and everyone has to be good at their jobs, I don't believe the 49ers would have gone on to win two additional Super Bowls without Montana and Rice together.
One of the best sports movies ever made was the movie Miracle. This movie, starring Kurt Russell, tells the story of coach Herb Brooks, who led the US Olympic hockey team to the first victory in history over the Soviet Union in 1980.
Brooks had innumerable obstacles to overcome, including resistance from his own directors. Questioning his decisions, he was confronted in one scene and grilled about his seemingly inexplicable decision not to draft the "best players in the country."
Brooks responded, "I'm not looking for the best players. I'm looking for the right players."
The Viking's problem with Herschel Walker was that they drafted the best player, but not the right player. Walker performed best in the I-formation, but that wasn't an offense that the Vikings ran.
The antithesis of that decision was the choice by the 49ers to draft Jerry Rice. He was the perfect fit. Not only the best player, but more importantly the right player.
So this foray into football history (with a little hockey tossed in for fun) is that this philosophy can be applied to almost all major decisions – a job, a move, or a relationship, for example.
As my students, and sometimes my own children, navigate their careers, they often seek my thoughts. "Is this the best job for me now? It pays really well."
The "best" job may not be the right fit. The magic of the perfect fit happens when the right variables, not necessarily the best variables, are in sync. A lower paying job may be the right fit.
For many years I was a lay leader of the preschool area at my church. All volunteers with infants to 5-year-olds worked under my leadership. I told them all the same thing: "If you don't feel better when you leave church than when you arrived, then the preschool area is the wrong fit for you." I didn't want the best volunteers, but I wanted the right ones, and I'd rather have an empty slot than one filled by the wrong person.
The Chick-fil-A corporation has this mentality. Service is almost always good in nearly any CFA, but with any other fast-food restaurant I'm surprised when I get good service. The difference is in the hiring philosophy. CFA would rather have no employee in a position than the wrong one. Most other fast-food restaurants would rather take a chance by filling a slot with a marginal employee instead of having an unfilled position. The outcome of those two approaches is obvious.
In my entire career, I've never done anything exclusively for money. Consequently, no one owns me and even more importantly, as one of my undergraduate professors has said many times, I've never had to work a day in my life. I've passed on huge salaries, television programs, and prestigious positions. Not because they weren't worthy, but because I could see they were the wrong fit for me. And that has led to a long career that I have loved.

Back to Column Home Page