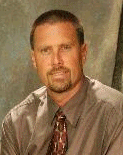 Child's Play, The Citizen, July 2017 Parenting At Its Best
Gregory K. Moffatt, Ph.D.

It was late in the evening on July 20, 1969, just four days before my eighth birthday. My parents and aunt and uncle had gathered in the living room of our tiny, little house. They were all crowded around our console black and white television as the lunar module descended to the surface of the moon for the first time in history.

I remember it was late because I was in my pajamas asleep in bed. My father came to my room and woke me to come into the living room. It was a peculiar event for two reasons. My sisters and I watched very little television. For my father to wake me up to watch TV was quite odd. That was the only time it ever happened.

Even more unusual, was that my father came to my room at all. He was the primary disciplinarian and more often than not, if he came to my room, I had misbehaved in some way.

But his mood was excited. I wasn't in trouble. I followed him to the living room and sat cross-legged on the floor directly in front of the TV. I asked my father why he woke me and he said, "This is an important day and I want you to remember it."

I really don't remember much else other than watching Neil Armstrong step off the ladder onto the moon's surface and the voices of my relatives behind me. I don't clearly remember my sisters being there, but I'm sure they were, and I don't remember how long we stayed up.

I'm so grateful to my father for letting me witness that event. But as I've gotten older, I appreciate even more the efforts he made to be a good father. My dad will be the first to tell you he wasn't the perfect father any more than I have been. But as time passes, I see more clearly how hard he worked to be my dad.

In my work as a psychologist, I regularly have to draw conclusions about patients based on seemingly small behaviors. Recently I was watching a history program on the space race and as I watched Neil Armstrong again step off that ladder, like an epiphany, it became clear to me what a selfless act it was on my father's part to wake me that night.

It would have been much easier, and probably more convenient, to leave his little seven-year-old boy in bed. We all know the challenges of getting children to sleep. But he wanted to share the experience with his children and, more selflessly, he wanted it for me – something I could keep all my days.

This behavior portrays his thoughtful character. Whatever disappointments I might have from childhood and whatever mistakes my father may have made, this one event tells me how genuinely he wanted to be a good dad. And other events from my childhood lead me to the same conclusion.

My dad accomplished his goal. That night from almost forty years ago is etched in my memory. I'm so glad I can say that I watched it happen live. But as I approach my 56th birthday, I'm even more grateful that I had a father who cared enough about me to think about my future – to know that one day I might be thinking these very thoughts.

Parents don't have to be perfect. Your children will find your weaknesses soon enough, no matter how hard you try. But your character, your desire to do the right thing, will eventually show through, despite the disappointments your children may express in the short-term.

One of my children recently told me I was "the best dad ever." Maybe now in their adult years, my children are beginning to see my character, too. So relax and do your best. Even if your children never fully understand you, you can look at yourself in the mirror and know you did the best you could. That is all any of us can do.

B

ut maybe your children will think of their best memories like the one I have from 1969 with my dad – not watching a spacewalk on TV so much, but watching my dad do his best – just for me.





Back to Column Home Page