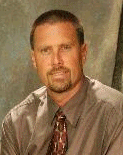 Child's Play, The Citizen, August 2018 Empty Closets
Gregory K. Moffatt, Ph.D.
I was being interviewed recently by a news reporter regarding a homicide case I was working on. During the interview she asked about several other cases and eventually posed this question: "What is the most troubling thing you have seen in your career?"
After 30 years as a clinician, homicide profiler, and investigator, I have seen a lot. I know she expected me to say something about one of those cases. But the most troubling - the saddest - thing I've ever seen had nothing to do with my work.
Many years ago, I had traveled to see a very wealthy friend. He is by far the richest person I've ever known. He owned homes in many places, most of them in the $5-10 million range. This particular home cost much more than that.

It was a fantastic structure that I'd seen many times. It was so elaborate that anyone who didn't know better would have thought it was a resort of some kind. But no. Just this guy's house.
When I arrived, my friend had just gone through a divorce and he was living in the guest house, a home three times the size of my own. He invited me to walk through the main house. It had been a while since I'd been there and I accepted.
The place was immaculate. It was decorated to the nines down to carefully placed magazines on coffee tables and perfectly aligned coffee cups in the kitchen cabinets. But here is what was so sad to me.
Every closet was empty. In the master bedroom for example, the closet was bigger than my living room, but not a shoe or hanger was to be found. No socks, no personal items, and no Christmas decorations stowed away for the summer.
Through the years, I have often traveled to Chile, a second home for me. Chileans, in general, don't focus on careers to the extent we Americans do. Almost no one introduces himself by what he does. The people of Chile are defined by family. They have played a part in strengthening my conviction that life is so much more than possessions.
The middle class live in very small houses. Sometimes a 2-bedroom house will accommodate seven or eight people. Sharing bedrooms, sleeping on couches, and crowded dinner tables are the norm.
There is a Spanish phrase that is common in Chile that goes like this - Donde caben ocho, donde caben nueve. Loosely translated, it means "Where there is room for eight, there is room for nine." Chileans will say this no matter how many extra chairs are needed. One home I stay in regularly often has 15 or more people squeezed into their tiny dining room. Everyone fits.
My dad used to jokingly say, money doesn't buy happiness, but it can buy some great substitutes. I know what he meant, but in reality, money only buys substitutes.
Travel is fun, but more fun when we travel with someone we love or when we share our photos with those who care about us. Titles and awards are mere pieces of paper until others can share in our successes. And holidays have almost no meaning - just another square on the calendar - if they are not shared with those you love.
Maybe this is why so many movie stars and athletes - people at the top of their careers - suffer life-long depression and sometimes even commit suicide. I think of Marilyn Monroe, one of the most famous actresses of her time, taking her life in a lonely bedroom at such a young age.
I'm not evaluating my friend's character, happiness, or decision making. Maybe he was the happiest guy in the world. And I'm certainly not comparing an empty closet to the tragedies of homicide or violent crime.
I'm only saying that as I walked through that colossal structure, nothing could have felt more empty and I thought at the time that I wouldn't trade my life for all of the money this guy had.
I can't imagine having the world at my feet, like my wealthy friend, but having nobody to share it with.

I think I'd rather crowd around a Chilean dinner table.

Care to join us?

There is always room for one more.

Back to Column Home Page